5 Things to Consider Before Announcing Pregnancy on Facebook
Isn't it amazing to feel that you are going to be a mother now? It doesn't matter whether if its the first time or the third, the thrill of knowing that pretty soon you are going to have a screaming, crying and adorable little baby wrapped in your arms and gazing up at you with those tiny little expectant eyes is pretty much exhilarating in itself. Leading up to the days of their arrival, you will find yourself exceedingly excited at the prospect of spreading the good news around the family, friends and relatives – and maybe to the whole world, by the use of social media. A lot of people do it as soon as they get a positive result of pregnancy, whereas some people take their time at announcing it to the entire world.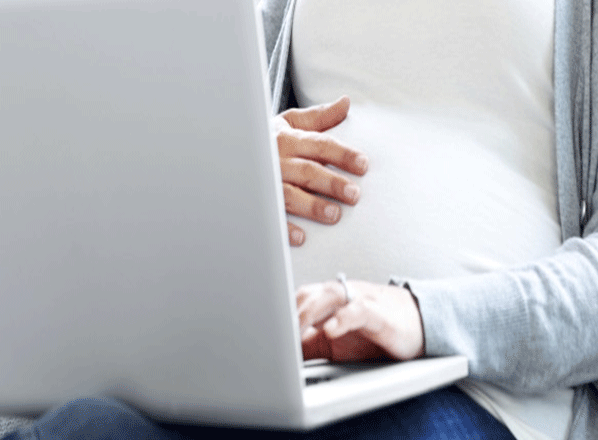 What should you do then? Post it now or wait a few months? Fret not, we are here to help you understand how it all works. Read on to decide what to do!
Tell close family and friends first
The opportunity to tell everyone on the cyberspace the news that you are going to have a baby in a few month's time sounds exciting – but maybe start with the ones closest to you first? The people who make up the actual 'circle' in your life are the ones who should know the earliest about the pregnancy. And do remember to tell them to halt their own excitement on social media until you finally do announce the news on Facebook.
Check up on the who's who of your friend list
Facebook could be a pretty safe place to tread the waters of social media – if you know how to do it. A lot of people have heightened security settings in place, and if your facebook profile is one of them, then you pretty much have an idea of who is in your friend list and who is not. If its just your closest family and friends, you can do it whenever you feel like doing it – provided that you actually want to divulge that information in front of your family and friends. However, if the security is not in place, and all your profile views are public, then you might want to review those. You do not possibly want a stranger to know the intimate details of your private life- right? And you wouldn't want a possible recruiter to know of your pregnancy and possibly jeopardize your chances at getting an interview for the job that you seek – even though letting people off due to pregnancy is illegal, but let's get honest, companies would not care much about hiring candidates who would need a huge break only a few months down the line. Its not lying- just omission!
Think about how to post it
Do you want to just blurt it out as a Facebook status? Or wait until the sonography pictures come in and announce your pregnancy by sharing that? Social media has seen a lot of good and worse ways of people breaking the news of pregnancy to the world. These details can go from tea-table normal to downright bizarre – some people will not post anything other than whatever they would tell you in person, while a few others will not stop at telling you how many times they 'did it', before getting knocked up, but will also continue further into the story as to when and how it happened. Do not be one of those people who post the pictures of their home-pregnancy kit results on the web, that's downright creepy. Do it simple, and nice – nothing out of the ordinary.
Try to be respectful
If any of your friends have recently expressed their grief at not being able to conceive or have experienced the devastating loss through the way of a miscarriage, then please try to message them offline or talk in private about your good news, as a pre-emptive way of warning them as to what is coming up on their public feed. Remember, that it is good to share the news, as long as it doesn't end up delivering unintentional hurt in the way of close ones.
Choose to share in appropriate groups
Its possible that you do want to document the most intimate details about the pregnancy on social media – but please make sure that you are doing it in appropriate groups. Facebook let's you create different groups for the sharing and viewing purposes for the different circles of your social life. Some updates, the more private ones – like the photographs of your pregnant belly or the status updates about how your body is changing physically should only be meant for a select audience, whereas, the more impersonal ones like which color to paint the nursery or which books you should be buying for the baby will be shared with the more public group. This way, both your family and close friends, as well as those spread-around acquaintances would be made involved in the documentation of your pregnancy period – albeit in a degree that you would allow them to be.
Editor's note: This article is written from a general point of view keeping social media user behavior and social security aspects. Rights to share any personal information on social media is is absolutely readers' personal decision.