Latest Trends for Pregnancy 2016
Pregnancy and motherhood has a long lineage in the history of womanhood and has undergone multiple changes over time. Its no more about 'nine months in the sartorial wilderness', contemporary women want a hassle free pregnancy since many of them are working professionals and happen to work for a considerable time period before going on a maternity leave. Also they exactly know how to celebrate pregnancy in all its glory.  All the would be mommies out there, you are doing it absolutely perfect and here is our update on 2016 pregnancy trends round off  just to keep you up with all of it, after all – "Having a baby is one of the most amazing things you'll ever do, so flaunt it".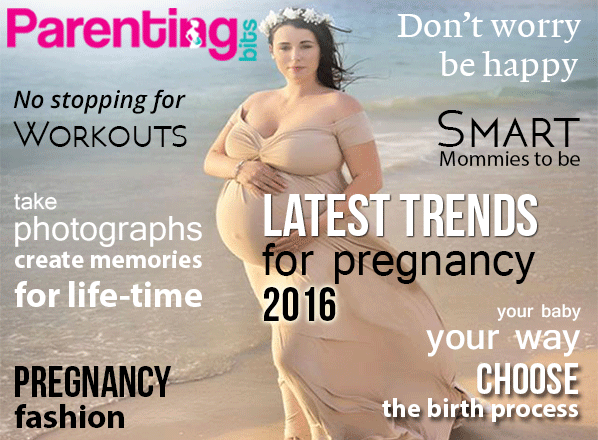 And there you go!
No stopping for workouts!
Workout during pregnancy has remained quite the buzz this year. Not only active life during pregnancy but to be moms are also seen engaging themselves in different kinds of exercises, yoga and such other activities that would keep them physically fit, workout sessions are no more no-no, talk with your instructor, replace those weights, change few moves and twists, make it suitable for you and your absolutely good to go.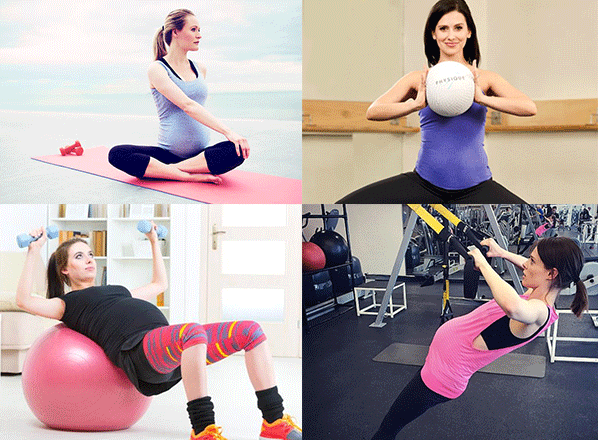 Word of caution: Discuss it with your doctor and do all of it under the expert guidance of a certified trainer only.
Pregnancy fashion: wear your bump in style
Wearing baby bumps were rarely this stylish ever before.  Major credit goes to the celebrity mommies to be and changing fashion world. From Blake Lively, Chrissy Teigen to Kareena Kapoor, celebs are nailing pregnancy styles so effortlessly, just brows through the internet if you are looking for some inspiration.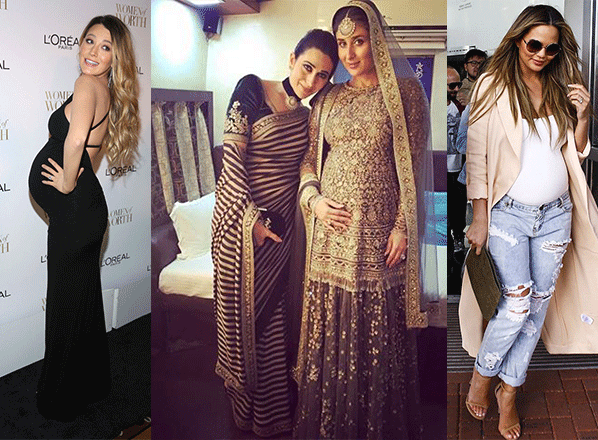 2016 pregnancy fashion trend is all about variety; solid colors, pleats, bright shades, classic Black and Grey, stripes, slits, layers – it has them all. Now, conceal your mummy tummy in a flowing evening gown or loose boho dress or show it off in a fitted body con, its your choice how you dress your baby bump. You can any day wear maxi dress, asymmetric skirt, cargo pants, skinny jeans with button-down shirts or floaty tops  and carry your baby bump in style. Ohh yes! Go ahead and accessorize with chunky necklaces or sneakers too.
Take photographs and create memories for life-time 
Pregnancy photo shoots have been very high on demand and discussion this year. You too can plan a photo shoot to capture the beautiful moments in frame. Decide on what kind of pictures you like from a wide array of choices, available to you. You can go for classic couple photo shoot with your husband by your side, or with him holding you from the back with both of you keeping your hands on the belly. Get clicked with a copy of your sonography or just simply holding hands.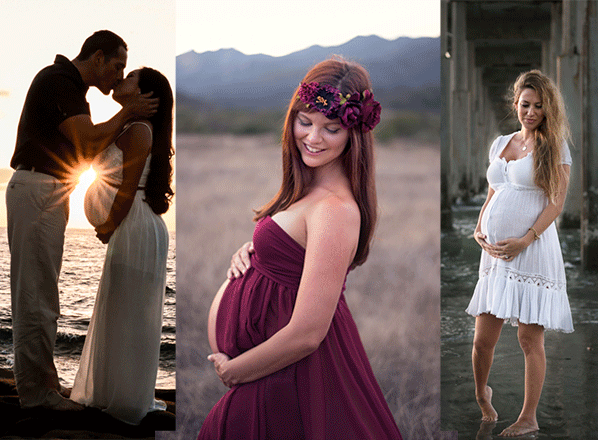 There are couple of photo shoot concepts which are very much in trend lately, one of them being milk bath photo shoot where you fill a tub with milk and water and and capture your baby bump in all its glory.
Another theme which has garnered huge popularity is, pregnant mermaid concept photographs. Also theme like close to nature works well too.
The 'Smart' mommies to be
Technology, in modern times, has brought mother and child even closer, much before the child even makes it's grand entry into the world. Various gadgets and applications have now come up with the claim to strengthen the bond between the two grow and mature, into a beautiful one, long before they see each other. Besides, new devices have been introduced that would make the to be mother feel good, if she feels unwell or sick.
KickTrack: This is a gadget that helps you learn about your baby's movements as you proceed towards your delivery period. It helps you know the number of times your baby kicked and most importantly, it helps you to record or time contractions so that you are aware of your time of labour.
AngelSounds: This device will help you listen to your baby's heartbeat and be at ease, knowing that it is doing fine, all through your pregnancy.
LullaBelly: This is a gadget that enables you to introduce your child to music of your choice. With the help of this you get to listen to good music yourself while ensuring that your baby hears it too.
Bio Bands: This little band helps to cure you of morning sickness through acupressure. It does not use any chemicals.
KickBee: This gadget will help you to know when your baby will kick and that way both parents and family members can be a part of the beautiful experience.
Babyplus Prenatal Education System: With this appliance parents can start educating their babies, even as they are in their mother's womb. You can feed everything you want your baby to learn in this device and then your child is taught all of that through audio lessons. It has been proved that this makes your child more receptive and helps it sleep better.
Pregnancy watch: This is an amazing device that may look like a trendy watch but acts as a device which provides you with all the information about your pregnancy and also helps you decide on a name for your baby.
Don't worry, be happy
Various hospitals are now trying to reduce the fear or apprehensions of their pregnant patients, by doing away with wires and instead using wireless telemetry for delivery. The sight of multiple wires around them often scares patients, and hence the replacement. Besides, wireless telemetry also enables you to walk down the corridor or in and around the hospital, while being under constant surveillance of the doctors and the nurses.
Your baby, your way: Choose the birth process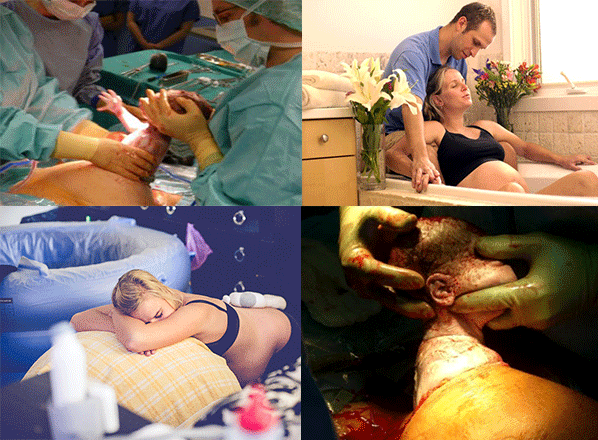 With advanced research, caesarians or the C-section is not being used as rampantly as it used to be, previously. On the contrary, many women prefer a normal delivery to a surgical one. Women also prefer deliveries at big birthing centers or homes rather than hospitals and thus there is a sudden rise in the number of birthing centers.
Happy pregnancy beautiful ladies!