20 Halloween Costumes Ideas for Kids 2016
The most important aspect , however, remains the outfit and months of planning and thinking is required for you to land up with the most amazing and outstanding one.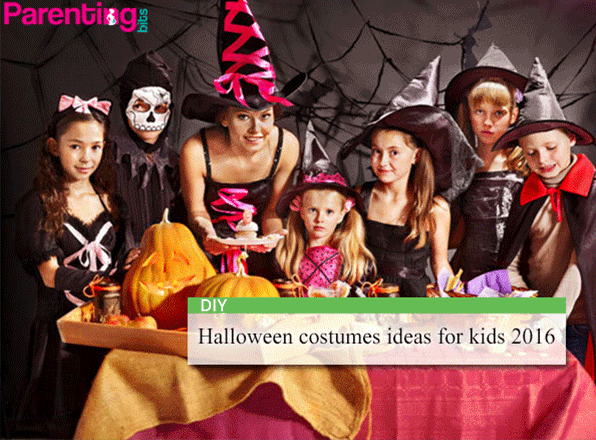 1. I'm a Witch
Girls, you can dress up as a witch with red hair and red lipstick. You can decide among Marie Antoinette, Cruella De Vil or say, Bellatrix Lestrange.  Get yourself your little black dress, black boots, and a black hat. Thereafter, a broom is all you need to complete your look.
2. Yummy Sushi.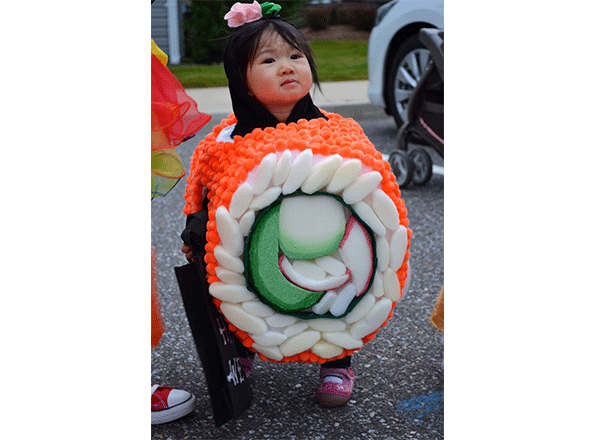 A little boy can be dressed up as a sushi. He can then go chase around all his friends who probably don't like sushi and scare them. It will be a lot of fun.
3. I Glow in the Dark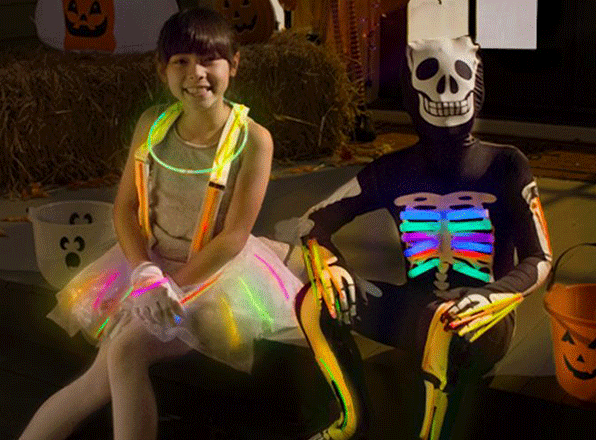 Get yourself a glow in the dark costume with a skeleton drawn over it and then you're all set to scare your friends in the dark. As the skeleton glows brightly in the dark room, all your friends will run for life and you can have a good laugh at them.
4. A Supergirl Comes this Way.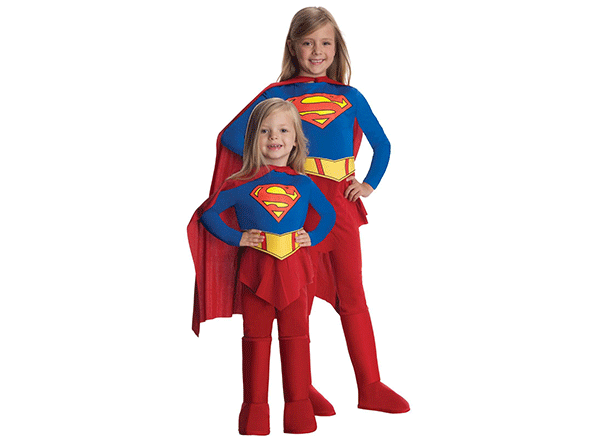 You can decide on being a supergirl in a red and blue dress with a wing behind and then show it off to your friends. You can lift your wings and pretend to fly and chase your friends.
5. A Spotty Bug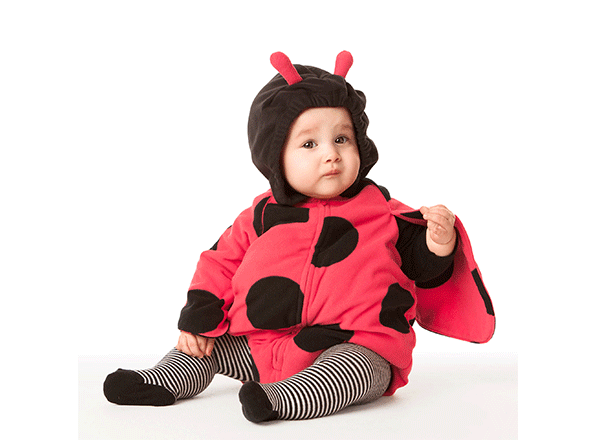 Wear a pretty red dress and then you can make little black cutouts and stick them all over. There your are a bug that is ready to drive everyone crazy.  A cute little bug will be treasured by all on a scary Halloween day.
6. The Clown with Black Balloons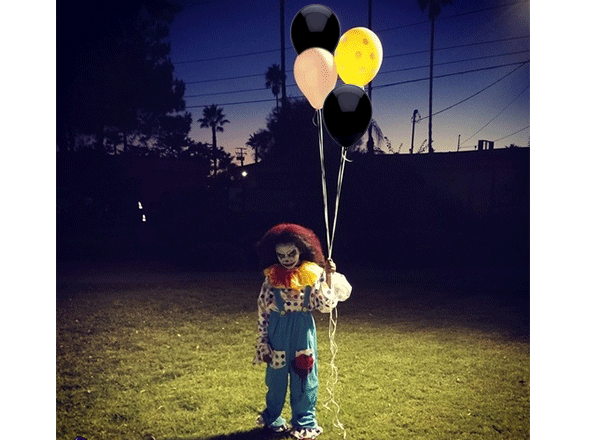 Fetch yourself a black suit, striped in colors like red and white. Put on a wig of any color of your choice. Paint your face white, use black to paint your eyes, nose, and lips and then with black and white balloons, chase your friends. 
7. A Cemetery Bride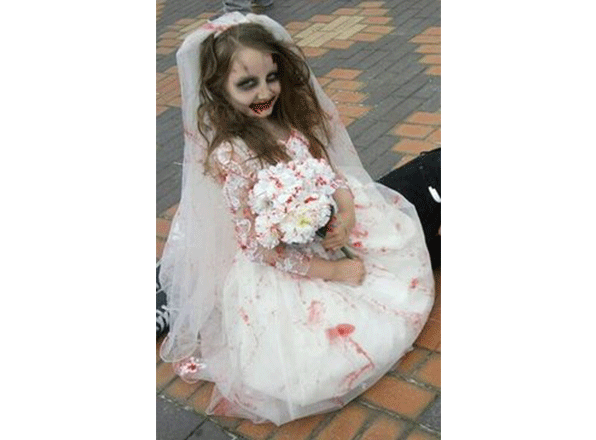 Get yourself a black gown and team it up with long gray hair, black nail paints and a pair of black shoes. Then move around like a ghost among your friend. You will look scary as ever and the motto for Halloween remains fulfilled.
8. Here Comes the Batgirl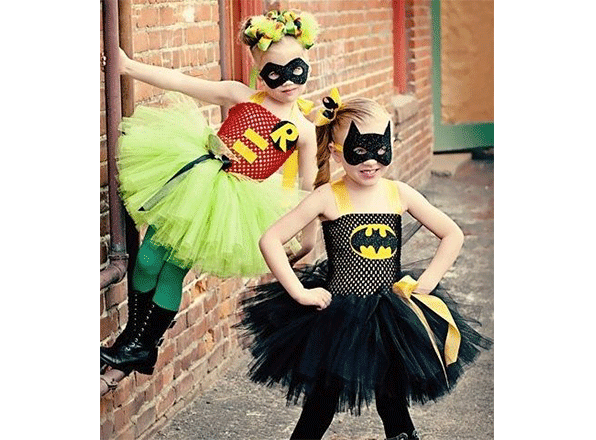 PC : holidappy
Oh yes! How can we forget the ever so sought after costume of a batgirl! Get yourself a batman tee and then wear it with a black skirt and a black mask; golden boots and golden belt will make it another shade perfect.
9. Superman Reigns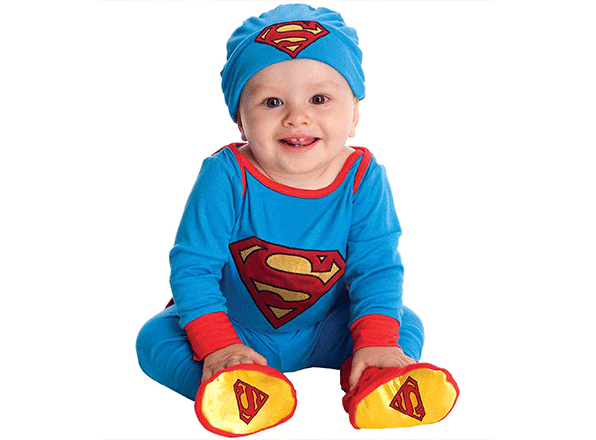 PC : halloween-world
Get into the typical and well-known costume of superman and you're all set for the event. You can paint your face red with black eyes and that will make you look different and scarier too. It will be all the more fun.
10. Mr. Raven Comes Chasing Us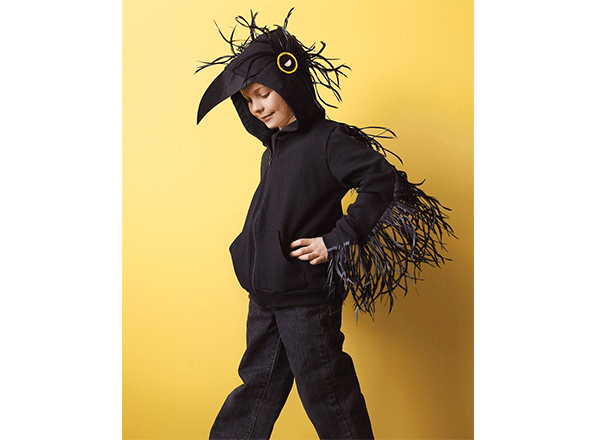 PC : BuzzFeed
One can dress a toddler into a raven by helping him into a furry black costume and he can play with his friends, trying to frighten them. He can wear black shoes and go running after his friends. If the child is fine with it, you can give him a break too.
11. Queen of Hearts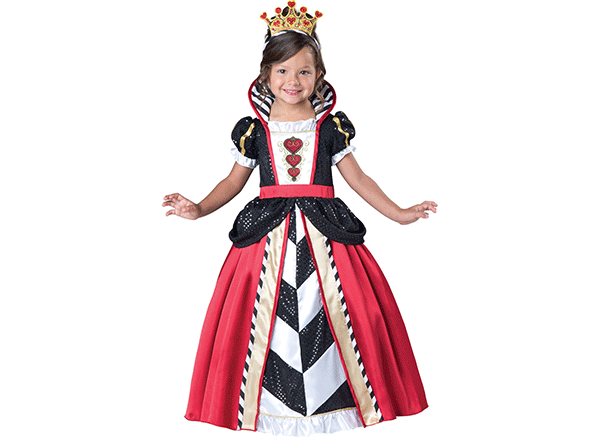 PC : costumediscounters
A checkered dress with hearts drawn over it, a pair of checkered stockings of the similar kind and a crown studded with heart shaped gems, is all that you need to stand out as the queen of hearts. Paint your face white and use rouge to redden your cheeks, use your lipstick to make a red heart on your lips, use kohl to darken your eyes, let down your hair and you're ready for Halloween.
12. Mad Hatter is Set to Drive us Crazy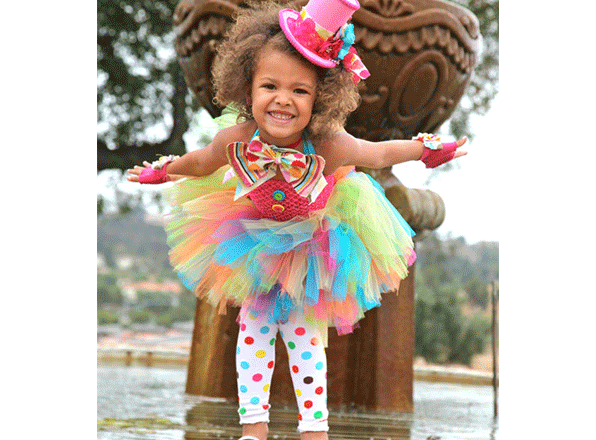 PC : pinterest
A blue suit, brown coat and a hat with a pretty lace tied around it is what you need. Paint your face pink and color your lips red. Laugh aloud and frighten your friends.
13. Miss Pumpkin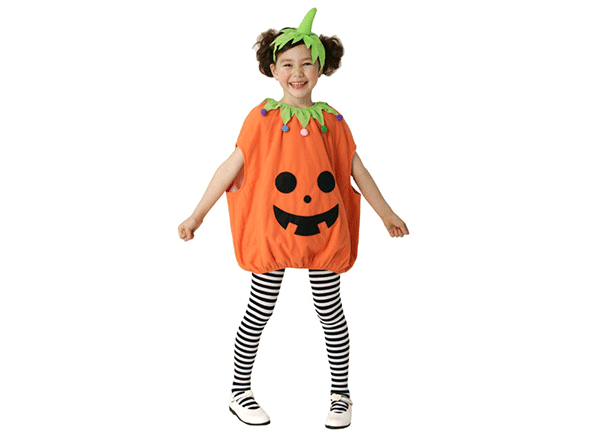 PC : yahoo.eigoado
The most common look on a Halloween day is that of a pumpkin, but it's the prettiest too. You need to find yourself an orange dress with black collars, and right at the center it should have, eye, nose, and mouth, painted in black. Together with a dress like that, wear striped stockings and boots.
14. Bloodthirsty Me!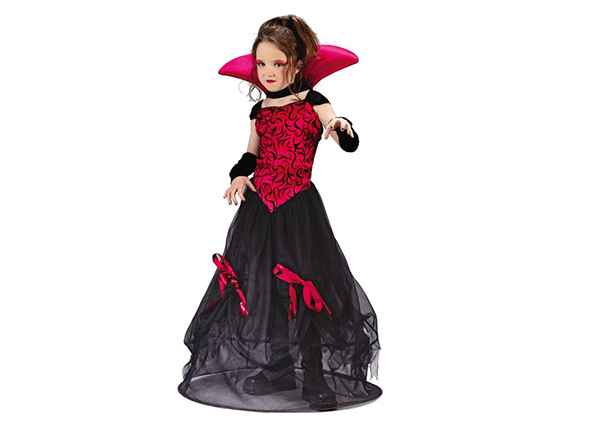 PC : popscreen
A red dress, a black overcoat, black stockings and boots are quintessential for this look. Having acquired them, tie your hair into two buns, tucked on either side of your head. Paint your face white, darken your eyes with kohl and paint your lips red. You can choose to wear a black choker and a black belt along with the others mentioned above.
15. The Burglar Steals.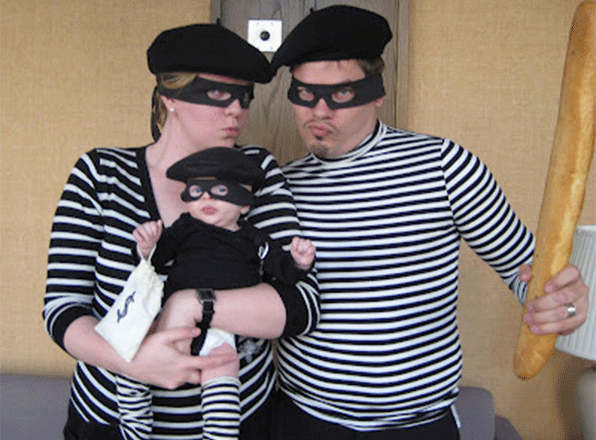 PC : family.go
Black and white striped t-shirt, black paints and a black bandana or head gear is all you need for the look. Paint your eyes black and you're already in your best look. Steal all the chocolates and let your friends come after you.
16. Pikachu Panicks
PC : pinterest
Get into a yellow outfit and cap and then like Pikachu you can play around with your friends. You can try painting your face and redden your cheeks. It will make you look more like Pikachu and help play the character well.
17. Welcome, Bob and Linda!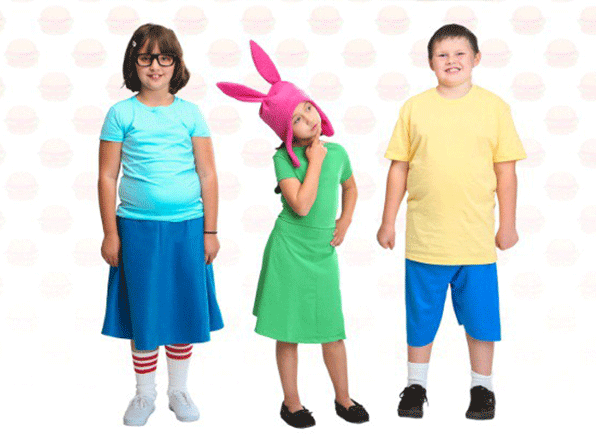 Characters from the program Bob's Burgers, are a much sought after the makeover for Halloween. Try to get their costumes and wear them just like they do on the television. This new look will be out of the box and help you stand out among everyone else.
18. Attention! Black Cape Enters.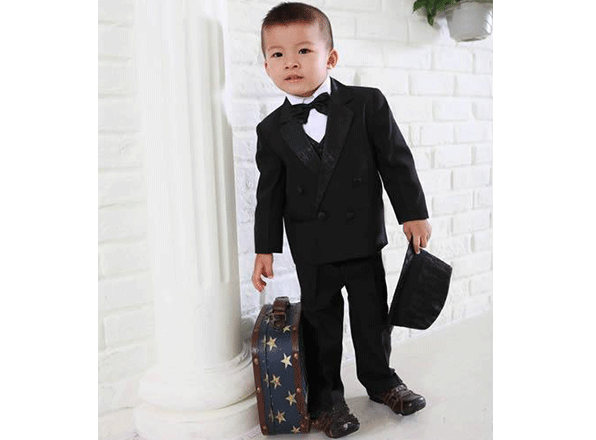 PC : dhgate
A black suit, black drape , black boots and black belt is what you need to don this look. Paint your eyes black and you are ready. Thereafter go and scare away all the kids of the neighborhood.
19. Spiderman Salutes..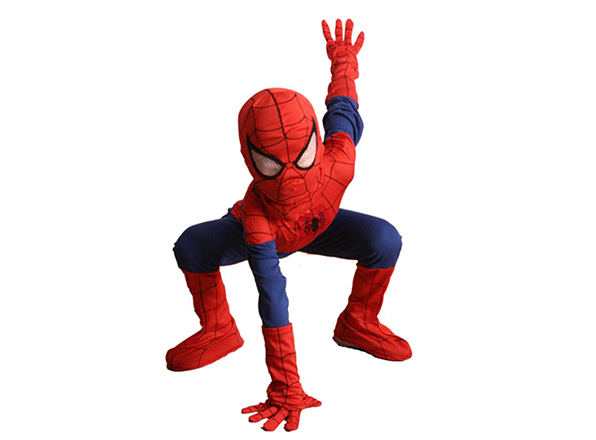 PC : aliexpress
All you need is the spiderman suit to sport this look. Thereafter you can try to look a little different by painting your face instead of wearing a mask. You can try a different colored boot and then go chasing your friends.
20. The Spirit Sails Towards Us.
Get a white asymmetrical suit, with strings all over. Wear a white mask with white boots, paint your face white and you are ready to frighten all. It will be a lot of fun.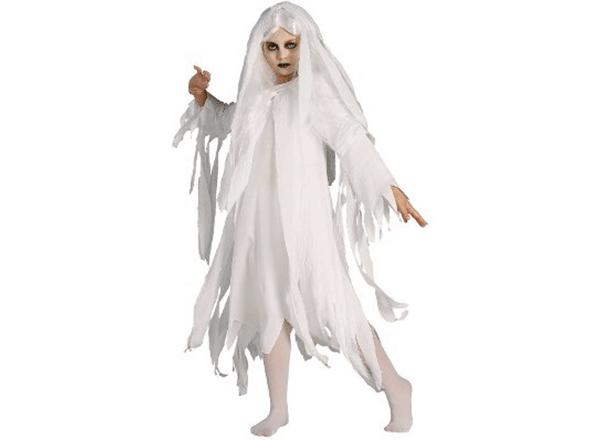 PC : picstopin
Thus there are innumerable looks that you can take up to have the craziest Halloween ever. It is the time to rejoice the dead, scare your friends and have fun galore.